Overview
Media
Fandom
Share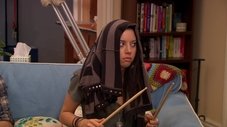 Leslie decides that she and her committee need to go door-to-door to gain support for the park project as well as support for an upcoming town hall meeting, but their mission does not go as planned. Meanwhile, Tom wanders away from the canvassing group and uses his own creative recruitment tactics.
Read More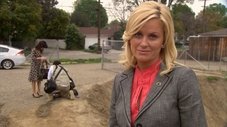 Leslie arranges for a reporter to do a story about her park project, but she and her committee have the worst time staying on topic. She then calls Mark to help her save the story, but it ends up hurting more than helping. Meanwhile, Tom does all he can to suck up to his boss.
Read More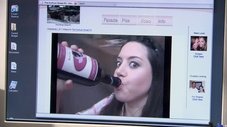 Leslie attempts to break into the political "old boy's club," causing an ethical dilemma. Meanwhile, Andy plans a surprise for Ann.
Read More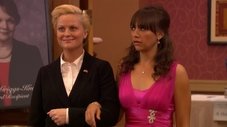 During a banquet honoring her mother's public service, Leslie tries to convince a local zoning official to support her proposed park project. Meanwhile, Mark and Tom try to meet some ladies.
Read More