Episodes
7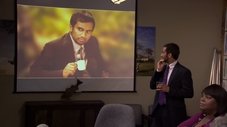 Preparing the Summer Events Catalog, Leslie decides to take Ron and the past directors of the Parks Department out for a picnic lunch. Tom enlists the help of Ann and Mark to pose for the cover photo.
Read More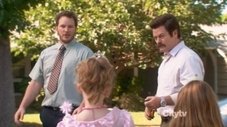 Leslie helps a local swim team get more practice time by working on a new law that extends the hours at the community pool; Ron finds himself filling a pothole for a local woman (Lucy Lawless) as part of Chris' new plan to solve citizens' problems around the city; April and Ben take a road trip to Pawnee.
Read More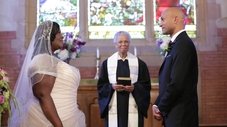 Donna and Joe tie the knot, while April attempts to keep the wedding running smoothly. Ron creates an awkward situation between Tom and Lucy. Jen Barkley arrives at Ben and Leslie's house with an interesting opportunity.
Read More