Episodes
5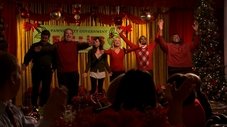 Leslie designs the Pawnee Winter Wonderland Festival, but has to hide from the press when a meeting with a disgraced Councilman lands her in the middle of a sex scandal. Meanwhile, Ron offers to cover for Leslie for the day, and quickly discovers how much work she really does.
Read More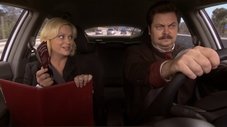 Ron and Leslie take a road trip to the big city in order to visit Ron's favorite place which happens to be a steakhouse, but Leslie has alternative motives for the trip.
Read More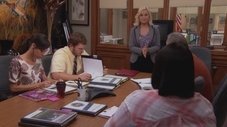 Ron's first ex-wife, Tammy One, reenters his life and tries to control his every move. Meanwhile, Ben helps Tom balance the books at his new company, and Ann makes a PSA, with help from Chris.
Read More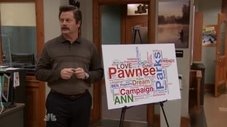 Unable to get work done from inside the Parks Department, Leslie forms a citizen action group and fights from the outside. Meanwhile, everyone in the office brainstorms ideas for what to get Leslie for Christmas.
Read More