Overview
Media
Fandom
Share
Episodes
4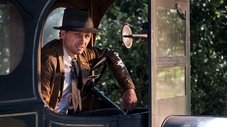 Los Angeles, 1931. On the heels of an unsavory investigation involving a famous comedian, Perry Mason--a PI struggling to make ends meet--and his right-hand man Pete Strickland are hired by attorney E.B. Jonathan, Perry's mentor, to solve a perplexing case: the brutal kidnapping of one-year-old Charlie Dodson, whose parents were targeted for a $100,000 ransom.
Read More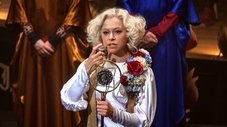 Following one of her trademark barn-burning sermons, Evangelical preacher Sister Alice offers the Dodsons the church's full moral and financial support – much to her mother Birdy's dismay. During a routine domestic intervention, beat cop Paul Drake is rerouted to a gruesome crime scene, where he follows a confounding trail of evidence.
Read More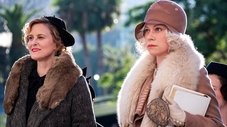 In order to gain an advantage over E.B. and team, wily district attorney Maynard Barnes goes public with a shocking new development. Mason and Strickland get unauthorized access to physical evidence with help from Virgil, Mason's connect at the city morgue. Later, Mason attempts to extract information from a withholding Drake, who's weary of Holcomb and Ennis' watchful eyes.
Read More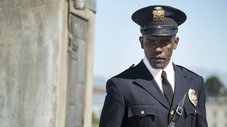 As Emily's trial begins and a damning witness testimony takes center stage, Mason attempts to recover from a shaky start. Meanwhile, in their search for clues that might lead to an exoneration, Della and Strickland investigate a potential connection between Detective Ennis and Charlie's kidnappers. Later, Mason considers betraying Drake's trust to give his client an edge.
Read More