Overview
The 95th NHK Asadora is about Sumire, a girl born in the uptown of Kobe in the early Showa period. In the wake of wartime devastation, she works hard toward making children's clothes for a living, and later establishes a first-ever children's goods store in Japan. -- NHK
Last Season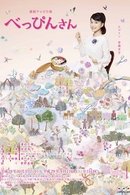 2016 | 151 Episodes
Beppin-san (べっぴんさん) is a Japanese television drama series and the 95th asadora series, following Toto Neechan. It was premiered on October 3, 2016, and ended on April 1, 2017.
Recommendations
We don't have enough data to suggest any TV shows based on Beppin-san. You can help by rating TV shows you've seen.
Content Score
Pump it up! We're close now.