Overview
Media
Fandom
Share
Episodes
6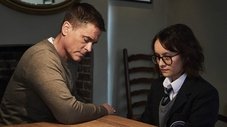 Bill tries to reboot his authority by getting his team to focus on the difficult unsolved crimes, including that of the 'Boston Bandit' who was responsible for a series of post office robberies and a murder. Meanwhile, Bill's professional relationship with Mary gets personal, Oleg pressures Muriel into betraying Bill, and Kelsey succeeds in getting Bill to finally engage with his dead wife's memory.
Read More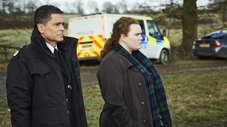 When the body of a young local man is found between two rival farms, a bitter feud is reignited. With the two families having been enemies for over 30 years, the team must deduce which of them is responsible. Bill and Muriel find themselves on opposite sides and both are determined to prove themselves correct. Bill wrestles with introducing Mary to Kelsey. Kelsey makes a new friend at the local school. Lydia resents doing Bill's dirty work as the redundancies commence.
Read More
Suspicion falls on members of the immigrant workforce after a suitcase containing the body of farm owner, Darren Bailey is pulled from the river. Bill discovers that the farm had been used to launder criminal proceeds through the clever accounting of the victim's much younger Slovenian girlfriend, Lubica, who has been made sole owner of the farm's assets. This makes her a key suspect, particularly after it's revealed that her and Darren had an argument on the night he went missing. However, with many of Darren's employees seeming happy at the news of his demise and stories coming to light about how he has squeezed them at every opportunity, it isn't an open and shut case.
Read More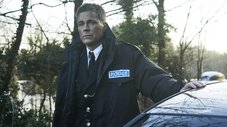 The discovery of a pyre of bodies puts Bill on the hunt for Frank McGill, a hitman notorious for his weapon of choice: a nail-gun. However, having been put into witness protection years earlier after turning in other members of the Maguire gang which he worked for, Frank is now off-grid. Bill sets his sights on tracking him down. Meanwhile, DS Blair is released on bail after information is leaked regarding the unlawful obtaining of key DNA, Commissioner Metcalfe discusses the financial benefits of selling off a disused training facility and the pressure mounts for Bill to resign.
Read More