Episodes
4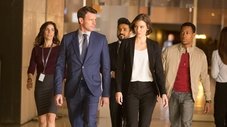 Following an emotional breakup, tough but tender FBI super-agent Will Chase (code name: "Whiskey Cavalier") is assigned to work with badass CIA operative Frankie Trowbridge (code name: "Fiery Tribune"). Together, they must lead an inter-agency team of flawed, funny and heroic spies who periodically save the world - and each other - while navigating the rocky roads of friendship, romance and office politics.
Read More
The Whiskey team is sent to Prague for their first official mission where Will has to seduce the widow of a notorious shipping tycoon in order to gain access to a list of criminal clients, but Frankie doubts his ability to deceive a grieving woman. Back in New York, the bureau assigns the team a new liaison, who just so happens to be the last person Will wants to see.
Read More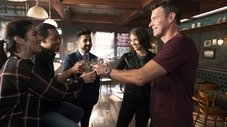 Will and Frankie continue to clash, and their growing pains may jeopardize the team's next mission in Rome where they are sent to prevent a terrorist attack.
Read More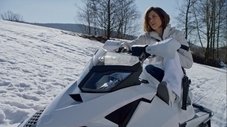 Ollerman attempts to force the team to commit a terrorist attack for The Trust using Ray's life as leverage. Meanwhile, Jai helps Standish deal with a revelation about Tina, and Will and Frankie come to a realization about their relationship.
Read More