Episodes
7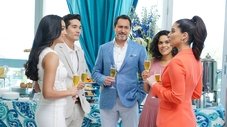 The series premiere of the drama about the last family-owned hotel in multicultural Miami Beach. Charismatic Santiago Mendoza owns the hotel, while his glamorous second wife, Gigi, and their adult children enjoy the spoils of success. The hotel's loyal staff round out a contemporary fresh take on an upstairs/downstairs story. Wealthy and beautiful guests bask in luxury, but scandals, escalating debt and explosive secrets hide beneath the picture-perfect exterior.
Read More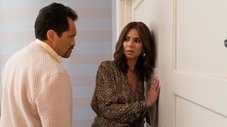 Danny discovers a new piece of information in Sky's disappearance, Alicia and Gigi disagree on how to best run the hotel, and Gigi gives her a glimpse into her mother's past.
Read More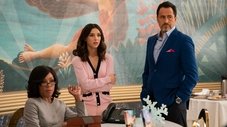 Hotel staff members call out sick and refuse to work until their bonuses are restored, forcing the Mendozas to all chip in.
Read More
Javi finally reveals his big secret to the family, and Alicia and Danny's hidden relationship becomes more complicated as new rules are enforced. Meanwhile, a past lover of Sky is revealed, adding another suspect to her disappearance.
Read More
The hotel faces a few obstacles from a neighboring hotel while planning their gala fundraiser. Elsewhere, Mrs. P goes undercover; and Javi embraces his new fatherhood role despite his family's hesitations.
Read More
Santiago continues to be aggravated with the neighboring hotel and decides to take matters into his own hands. Meanwhile, Danny becomes jealous of Alicia's new relationship, and Carolina reveals to Yoli that she has information on their father.
Read More