Episodes
5
Will, a 30-something guy, has been so focused on raising his daughter that he's lost sight of who he is as a man. When the other single parents see just how far down the rabbit hole of PTA, parenting and princesses Will has gone, they band together to get him out in the dating world and make him realize that being a great parent doesn't mean sacrificing everything about your own identity.
Read More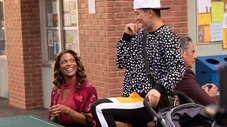 Douglas is stuck hosting the kids' Saturday sleepover, and Will uses this as an opportunity to try to bond with Douglas, something he hasn't been able to do before. Angie and Graham both struggle with their own fear of sleepovers - Graham is worried to stay the night without his mom and not in his own house, and Angie is worried to sleep over with her man friend Owen. Meanwhile, Poppy helps Miggy come up with potential job ideas in order to help him become more responsible.
Read More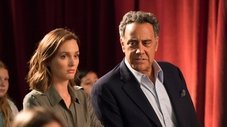 After scolding Miggy for not being able to sleep-train baby Jack, Angie and Douglas engage in a competition to see who can sleep-train the baby in one night. While Angie and Douglas have the baby, Miggy takes over babysitting Graham, Rory, Sophie, Emma and Amy, which results in an impromptu kids' party. Meanwhile, Poppy teaches Will how to take out his anger on the volleyball court.
Read More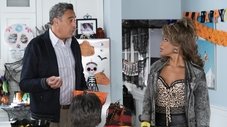 Will is crushed when Sophie wants to tone down Halloween and invites a boy over. Poppy and the twins attempt to convince a reluctant Douglas to wear a silly costume; after he finally puts it on, he meets the woman of his dreams, who he now is sure will not take him seriously. Meanwhile, Angie struggles to tell her boss that she needs to leave work to be with her son on Halloween, leaving Graham's costume in limbo.
Read More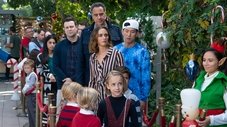 When Owen shows up unexpectedly on Christmas Eve with a gift for Angie, she desperately seeks out help from Will finding a present for Owen last minute. While doing so, Angie learns how bad Will is at giving Sophie good Christmas presents, or so it seems. While Graham begins to doubt the existence of Santa Claus altogether, the group worries Miggy may still believe in him. Meanwhile, Douglas invites Poppy, who is dealing with her first Christmas without Rory, to compete in a series of cutthroat Christmas-themed competitions.
Read More