Overview
Media
Fandom
Share
Episodes
4
On a fine May afternoon, the beautiful and innocent Tess Durbeyfield spies a handsome young stranger at a village dance, but he ignores her. Forced by family hardship to seek support from her 'relatives' the D'Urbervilles, apparently an ancient lineage, she falls under the spell of her manipulative 'cousin' Alec - with shocking and lasting consequences.
Read More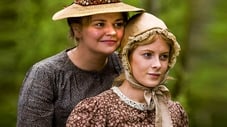 Tragedy strikes for Tess, after which she leaves home to work in a dairy, where she's so taken by parson's son and wistful harpist Angel Clare that she's soon taking surreptitious peeks at his bare backside. It's not long before they're strolling in the bluebells as Angel falls headfirst for Tess's charms. But will his dad approve of Angel's devotion when a more suitable match awaits him? As her life starts to unravel, Tess shows signs of having some gumption, but she's still, to modern eyes, an infuriating drip. Even so, it all looks delightful, a bit like a promotional video for the verdant joys of Thomas Hardy Country.
Read More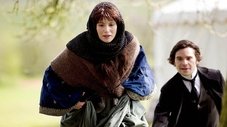 Third in the four-part drama series based on the novel by Thomas Hardy. Tess agrees to marry Angel, to his great joy. When he confesses to a dishonourable event in his past, Tess feels that she can at last tell him about her relationship with Alec D'Urberville and its consequences.
Read More
After her father takes ill and dies, Tess finds herself penniless having breached her worked contract. Alec D'Uberville hasn't stopped pursuing her and offers to take care of her mother, brothers and sisters but she rejects him. Homeless, they set up camp at D'Urberville manor and Alec tells her she has no choice but to succumb to his wishes. Meanwhile, Angel Clare returns from Brazil having contracted yellow fever and in poor health. He sets about looking for Tess but by the time he finds her, she is well established as D'Uberville's mistress. Still in love with Angel, she takes a drastic step before running away with him. They then have only a few days together before it all comes to its inevitable end.
Read More