Overview
Media
Fandom
Share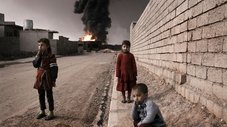 Unpaid and unsanctioned by their own government, a handful of American volunteers have left their homes and loved ones to join the fight against ISIS in Iraq and Syria. Whether they are military veterans with unfinished business in the Middle East or civilians with a taste for adventure, each of these men are searching for something. Defeating ISIS is a good start.
Read More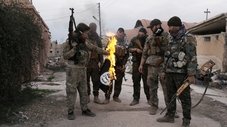 Itching for a fight, PJ transfers to an offensive unit in Syria where he's assigned to liberate the strategic ISIS-held town of Al-Shaddadi. He befriends several new Westerners and forms a special bond with Levi, a young jokester from Colorado whom he takes under his wing. In Iraq, medics Pete and Derek get dangerously close to the frontlines during a battle to push ISIS from a town outside their urban stronghold of Mosul. As each of the volunteers take their next steps, bonds of brotherhood deepen and more light is shed on what drew these men to the war.
Read More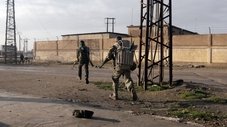 PJ's unit in Syria attacks the ISIS-held city of Al-Shaddadi, but heavy combat evades them once again. A frustrated PJ heads home to the States, leaving Levi and the others behind. Feeling stuck in Tennessee, Jeremiah seeks to do the opposite; he misses war and is desperate to return. As new faces join Pete's medical team in preparation for the impending siege of Mosul in Iraq, all the volunteers do their best to walk the paths they've chosen--which soon proves fatal for one.
Read More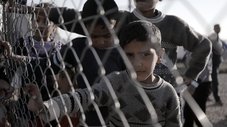 The long-anticipated siege of Mosul finally begins on the city's eastern limits. ISIS intensifies their tactics, meaning mounting casualties for the medics and an increasing emotional toll on Pete. In the U.S., PJ and Levi's family struggle to reckon with Levi's death, even as his body remains in Syria. ISIS is on the defensive in the Middle East but progress comes at a steep price for the volunteers.
Read More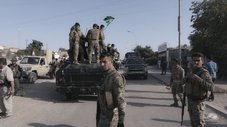 PJ returns to Syria, inspired by Levi's sacrifice and intent on reaching ISIS' "capital," Raqqa. In Iraq, ISIS is losing ground in Mosul but stages a diversionary attack in the city of Kirkuk, where Italian volunteer Alex leads his men into battle against them. Meanwhile, Pete reaches a breaking point as casualties stack up in Mosul.
Read More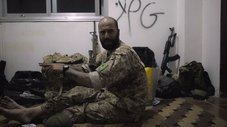 Pete returns to Iraq with his girlfriend, Alex; in Syria, a snafu leaves PJ weighing his options; signs of life are reappearing in areas freed from terrorist rule; the volunteers take stock of what they've accomplished and what lies ahead.
Read More