Overview
Media
Fandom
Share
Episodes
4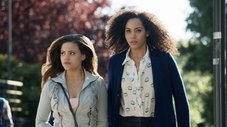 After getting a message from the spirit board to not trust Harry, the sisters are conflicted and ultimately concoct a plan.
Read More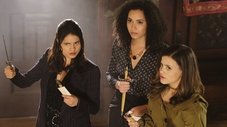 While waiting for The Elders to arrive, the sister's patience is growing thin as they keep a watchful eye on their new charge. Mel does not agree with the solution presented by The Elders and enlists Maggie and Macy's and even Harry's help, but it means going against The Elders. Meanwhile, Macy, Mel and Maggie are all starting to realize that juggling their two worlds is becoming more difficult.
Read More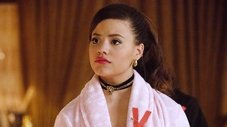 With Maggie trying to make up with Lucy, she realizes that there is a new Kappa member she isn't familiar with and enlists Mel's help to find out what is going on. Macy is concerned about what she saw on Galvin and invites herself to his birthday party to investigate. Meanwhile, Macy is told a cryptic message about her past that she decides to share with her sisters, but her sisters have a secret from her.
Read More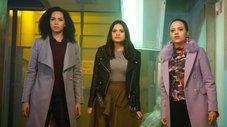 While on the hunt for Jada, Mel scours The Book of Shadows as Harry and Charity cross reference them to find any clues that might lead them to this new demon. As if that isn't enough, they discover that there is a Changeling Demon on the loose that puts one of the sisters in danger. Elsewhere, Maggie signs up for a job helping to market a new dating app which could land her a summer internship. Macy decides to go outside her comfort zone after a little encouragement from Maggie. Meanwhile, Mel is given a task by The Elders that she was not expecting.
Read More