Overview
Media
Fandom
Share
Overview
In this true-crime docuseries, veteran detective John Cameron investigates convicted serial killer Ed Edwards and uncovers mounting evidence that connects Edwards to some of the most infamous murder cases of the last 60 years, many of which are still unsolved. Cameron is joined by Edwards's own grandson, Wayne Wolfe, as they search for the truth.
Series Cast
We don't have any cast added to this TV Show. You can help by adding some!
Last Season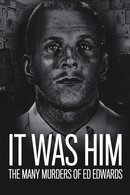 2018 | 5 Episodes
Season 1 of It Was Him: The Many Murders of Ed Edwards premiered on April 16, 2018.
Content Score
We're so close, yet so far.