Overview
Turns out, you can handle the truth. That's why Fusion's investigative team produces The Naked Truth: an immersive, explanatory journey into the world's darkest corners.
Series Cast
We don't have any cast added to this TV Show. You can help by adding some!
Last Season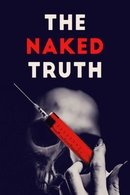 2016 | 12 Episodes
Investigative journalists tackle complex and under-reported subjects ranging from online extortion to fentanyl addiction and partisan gerrymandering.
Recommendations
We don't have enough data to suggest any TV shows based on The Naked Truth. You can help by rating TV shows you've seen.
Content Score
Still needs a little work.