Episodes
3
In this episode we travel to ruined temples deep in the jungle in Costa Rica, and search for the bizarre creatures that rule the jungle canopy at night. In other locations, the team has a too close encounter with a jaguar, we meet a trapdoor spider, and an elusive kinkajou.
Read More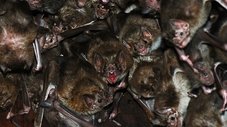 In this episode, scientists take a trip into the perpetual darkness of a giant cave system. Among other discoveries during 4 days in the dark, they come across a new species not previously identified. Elsewhere, team members hunt for the Panatal's Giant Anteater and find a lair of vampire bats.
Read More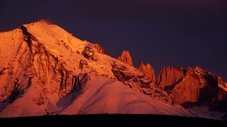 In this episode, scientists come face-to-face with the elusive cat whose territory ranges the furthest of all big cats in the Americas -- the Puma. They also take a look at some odd behavior by humpback whales, and encounter vampire bats once more!
Read More