Episodes
4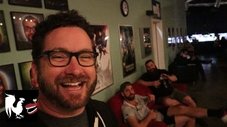 To celebrate the Year of the Rooster, Burnie will be releasing new behind-the-scenes vlogs for RT Life. Ever wondered what a workday looks like at Rooster Teeth? Join Burnie for a peek into a typical Monday.
Music:
Title: Alone by Marshmello from Alone
Read More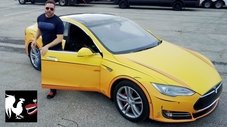 Burnie transforms his Tesla through the magic of cel shading into an incredible vehicle reminiscent of something out of a cartoon or video game.
Read More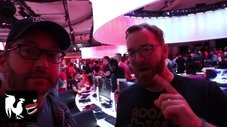 Burnie travels to E3 and gets his colleagues reactions to the possible new Xbox name, and tests out the new Battlefront game. For a brief and glorious moment, he actually held the top spot. Thanks to EA for sponsoring this video!
Read More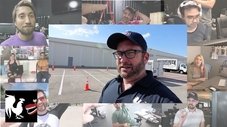 Burnie interviews employees of Rooster Teeth and asks them all two questions: "What was your first job?" and "What was your big break in the entertainment industry?". The answers build a solid list of advice for anyone persuing a career in this field: make yourself available for opportunities, volunteer, intern and work unpaid, develop many different skills, get out of your comfort zone, build a brand for yourself and MAKE CONTENT!
Read More