Episodes
4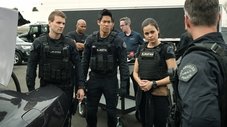 When a misconduct complaint filed against Hondo gets him taken off active duty, Deacon steps up to lead the team in finding a robbery crew that is hitting marijuana dispensaries. Also, when Tan notices a similarity between the current robberies and a case from his time with Hollywood LAPD, he asks for help from an informant with whom he has a complicated history.
Read More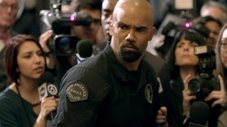 Jim Street debates whether or not his mother, Karen, should live with him upon her prison release after Hondo and Chris warn him against it. Also, Hondo and the team are assigned to protect Irina Zemanova, a high-profile Russian journalist visiting Los Angeles, from being assassinated.
Read More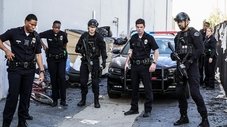 The SWAT team pursues a group of unknown assailants responsible for a patrol officer's death before tension in the city between the police and the community explodes. Also, as Chris reels from the revelation that she knew the patrol officer who was killed, Deacon and his wife, Annie, prepare to welcome their newest child.
Read More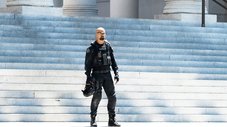 The SWAT team goes in pursuit again of the militant group The Emancipators, when the criminals hold a live stream kangaroo court to publicly execute city politicians. Also, Hondo fights to lift Darryl's spirits; Deacon feels unworthy as he prepares to receive one of the LAPD's highest honors; and Street catches a break in the search for his missing parolee mother.
Read More