Episodes
4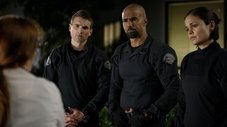 Hondo and the SWAT team are forced to work over their Christmas vacation when a drug cartel is out for blood after their cache of gold bars is stolen. Also, Jessica draws the attention of Michael Plank, president of the Police Commission, when she approaches him with her ideas on how to improve the SWAT division.
Read More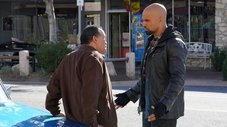 Hondo confronts his long-held resentment towards his ailing father, Daniel Harrelson, Sr., when he and his sister, Briana, try to convince their dad he's no longer well enough to live alone. Also, when the SWAT team works as patrol officers for a day, Chris is partnered with Mumford, who intends to make her a surprising offer.
Read More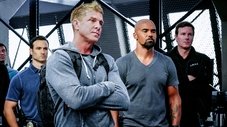 Hondo suspects an ulterior motive when Nina's estranged husband, US Marshal Eric Wells, requests the S.W.A.T. team's help with apprehending a fugitive who is robbing drug cargo shipments. Jessica is forced to implement departmental budget cuts. Street makes a heartbreaking discovery about his mother.
Read More