Episodes
5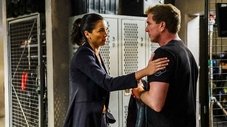 When Hondo's imprisoned childhood friend asks him to protect his son from gang violence, the favor brings SWAT into contact with a new local crime outfit. Also, when Luca's grandfather, a SWAT legend, passes away, he struggles with his grief and a painful family secret.
Read More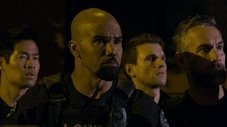 When a young heiress, Juliette Carlton, is kidnapped for ransom, Hondo and the SWAT team go on a citywide search to bring her home before she is harmed. Also, the team worries that Mumford is moving too fast when he announces he's getting married for the fourth time.
Read More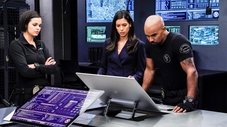 The SWAT team is enlisted by Hondo's new romantic interest to protect the jurors of a high-profile bribery trial, after some of them are targeted by organized crime in a series of fire-bombings.
Read More
The SWAT team finds itself under internal investigation after a civilian is killed as they attempted to bring in the city's most wanted criminal. As the mission details are revealed, the force's internal affairs team calls Hondo's leadership into question.
Read More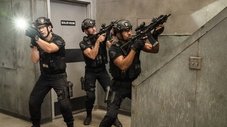 The SWAT team bumps heads with Lt. Lynch when she signs them up for an off-book undercover operation to take down a local gang printing counterfeit money, without giving them enough time to prepare for the mission. Also, tensions rise at home for Hondo as his parents' strained relationship becomes worse.
Read More