Episodes
4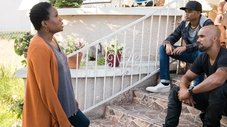 Hondo puts aside his misgivings about Jim Street's recklessness and allows the newbie to go undercover as a broker in a luxury car theft ring to bust a ruthless trafficker. Also, Hondo visits Raymont Harris, the teenager recently shot by a former member of the SWAT team, who is dealing with PTSD.
Read More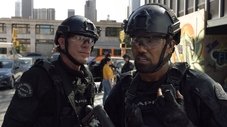 The SWAT team engages in a standoff with human traffickers holding child hostages when a major earthquake hits Los Angeles during their operation and compromises the takedown. Hondo forms an unexpected personal connection with Deputy District Attorney Nia Wells. Jim Street has trouble adjusting to his new life as a patrol officer.
Read More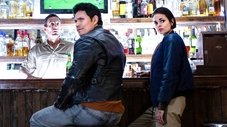 Jessica and Chris go undercover in Mexico, alone and without back-up, to save a Mexican federal agent kidnapped by a drug-dealing gang that Jessica helped bring to justice years before. Also, Hondo's mother, Charice, worries he's under emotional strain when he engages in a series of small home renovation projects in her home.
Read More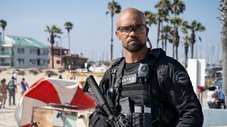 The SWAT team works with Lieutenant Piper Lynch, a senior LAPD Hollywood Division officer, when the mayor assigns her to oversee city departments joining forces to stop a serial bomber using drones as detonation devices. Also, just as Hondo settles into legal guardianship of his teen charge, Darryl, his home life becomes more complicated when his estranged father unexpectedly moves in.
Read More