Episodes
5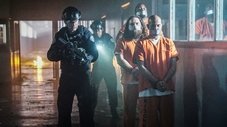 As the SWAT team goes inside a prison riot to rescue civilian hostages, Hondo suspects the inmates have an ulterior motive behind the uprising. Also, when Deacon's wife, Annie, stops by headquarters to celebrate Deacon's 10th anniversary with the SWAT division, her visit takes an unexpected turn.
Read More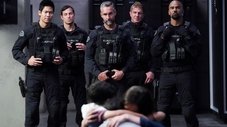 The SWAT team works together with former member, Jim Street to find a woman and her son who are running from an international drug cartel. Hondo makes a distressing discovery about his incarcerated friend's teen son. Luca mulls over a government program that allows officers to buy homes in the at-risk neighborhoods they police.
Read More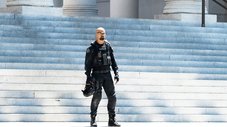 The SWAT team goes in pursuit again of the militant group The Emancipators, when the criminals hold a live stream kangaroo court to publicly execute city politicians. Also, Hondo fights to lift Darryl's spirits; Deacon feels unworthy as he prepares to receive one of the LAPD's highest honors; and Street catches a break in the search for his missing parolee mother.
Read More
Street reconnects with his estranged foster brother, Nate, to help a joint investigation between SWAT and the Long Beach Police Department when criminals steal a mass arsenal of LAPD assault rifles. Also, Hondo finds himself at odds with his father over the elder man's declining health, and Luca is overwhelmed when the entire team reconsiders becoming investors in his food truck,
Read More