Episodes
3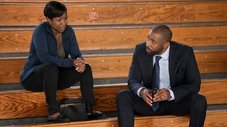 As the community struggles with the violence surrounding them, a glimmer of hope appears: Is Black Lightning back? Lynn Stewart, noticing the changes in the community, is also left wondering. While Jefferson Pierce struggles with his decision, Gambi urges him to take up the mantle once more and return to life as Black Lightning. Anissa and Jennifer try to deal with the aftermath of their jolting experience.
Read More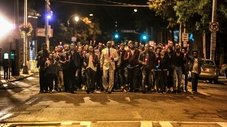 As Jefferson Pierce tries to determine if the community can survive without the help of Black Lightning, Anissa starts to come into her own. Meanwhile, Jefferson and Lynn try and figure out their new dynamic. Finally, Jennifer reveals to her parents that she has been grappling with something big.
Read More
Jefferson Pierce and his family may have survived Tobias's attack, but they're not out of the woods yet. Concerned for the safety of Garfield's students, the board considers a motion to shut down the school, forcing Jefferson to go to Napier Frank to sway the vote. Jennifer struggles with her powers and her actions have unforeseen repercussions. Meanwhile, Anissa finds a new way to give back to Freeland. Lastly, Lynn continues her quest much to the dismay of Agent Odell.
Read More