Overview
Media
Fandom
Share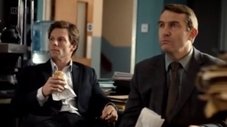 The terrifying CCTV image of a toddler being led to his death haunts this episode of Law & Order UK which deals with the difficult and morally complex issue of children who kill. As a society, we are very unforgiving of child killers but if the killers themselves are only children, it begs the question - who really is responsible for the crime? With two children in the frame, each blaming the other, can forensic evidence prove who is guilty of strangling little Conor to death? In an emotionally gut wrenching episode, George defies his superiors and instead takes instruction from the victim's mother who has a surprising point of view on the crime. Can the justice system, and ultimately the government, afford to be lenient?
Read More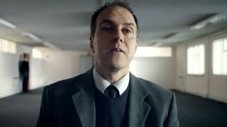 When the body of a 16 year old girl is found dead in her home in the middle of the afternoon, the investigating police cannot be sure a crime was even committed. With no forensic evidence and nothing to suggest the victim didn't die of natural causes, Matt and Ronnie question why they have been called out in the first place. However, the mother's victim believes she was raped because she never slept naked. On further investigation, an unlikely murder weapon is uncovered and a likely suspect - someone with whom Crown Prosecutor James Steel has a history. Determined the accused is guilty, James pursues him with every power available. Like a man possessed, he pushes the boundaries of the law to the legal limit. Is our hero persecuting an innocent man or justified in his convictions?
Read More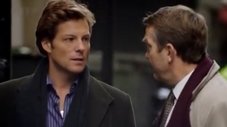 When three people are brutally murdered in a shop in central London and a fourth left for dead, Matt and Ronnie are up against the clock to find the killer who they fear could strike again at any moment. The nature of the attack was frenzied and brutal with the killer using a bayonet to slay his victims. With this information and a photofit, Matt and Ronnie are quickly must identify the killer before they strike again. James assumes a straightforward case ahead of him. However, things take an unexpected turn when he learns that the defendant has brilliant legal support. With the case for defence looking very strong, James' only hope is to convince a deluded defendant to accept responsibility for his crimes.
Read More
Crew
0
Directed by: No director has been added.
Written by: No writer has been added.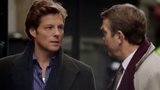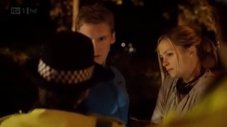 This week's case hits close to home for DS Matt Devlin when investigating the death of a police officer, and his best friend, PS Pete Garvey. Devlin and Garvey had known each other since childhood and when Matt discovers Pete had recently been in contact with their childhood parish priest Jonathan Nugent (Matthew Marsh), his suspicions are alerted as Pete claimed to have been sexually abused by him as a child. With nothing but suspicions and unfounded rumours to go on, a murder charge cannot be brought against Nugent. Now a married man with a family of his own, can Matt really be sure they've got the right man? James and Alesha take an unusual approach in order to bring a charge - any charge - against the accused in a desperate attempt to get the case home.
Read More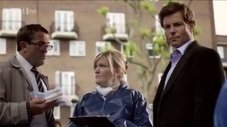 Survivor begins with the investigation into the murder of Prison Officer Charlie Tyner who is found shot dead on a council estate in Hackney. It soon comes to light that, rather than being the good clean officer of Her Majesty's Prison Service we first believe him to be, Charlie Tyner is corrupt and taking advantage of his position in prison in a number of ways. There are plenty of prisoners inside with reason enough to want to kill Charlie but, being in prison, they have solid alibis so who killed Charlie and why? Crown Prosecutors James Steel and Alesha Phillips find themselves at odds with their boss, George Castle, who is keen to bring to justice the killer of a prison officer. James and Alesha can't help but feel Tyner's abuse should be brought into consideration when charging the accused. And they have their eye on a much greater prize - a career criminal connected to Tyner who has evaded the justice system for too long. Can James and Alesha convince the key witness to give evidence against a man she claims to love?
Read More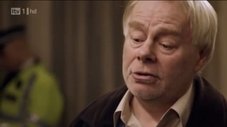 The mystery surrounding the stabbing of student, Archie Rahman, has our cops chasing their tails when the only clue they have to go on is a library book checked out on the day of his murder. Two students connected to the book have given an alibi for each other but one of them is lying and it's down to our cops to find out which one. When the perpetrator eventually confesses and claims to have acted in self-defence, Alesha is forced to face past demons. It's a delicate balancing act for James who is tasked not only with prosecuting the offender but also with defending a dead victim. Unless the truth of what happened that day is uncovered, a murderer could walk free or an innocent victim be wrongly convicted.
Read More
For two years, Stephanie Blake (Michelle Bonnard) has been stalked by a man who calls himself 'Giovanni'. She knows nothing about him but he knows everything about her right down to the finest details of what she keeps in her bathroom cabinet. Over time, his e-mails and calls have become more intimidating but without an actual physical threat against her, there is very little the police can do for Stephanie. After initial investigations lead nowhere, the police are forced to abandon the case. Then something happens which shakes our police heroes to their very core. What should be a straightforward prosecution becomes complicated when a key piece of evidence is excluded. Up against Defence Barrister Evelyn Wyndham (Anna Chancellor), James has his work cut out for him. When one of the cops becomes a key witness for the prosecution, the question arises of whether his motivation is genuine or borne out of guilt. Will he perjure himself in order to get the right result?
Read More