Episodes
5
A terrified Yasim confronts Stephen, fearing that Michael was murdered because he was trying to prove a link between a Hepatitis B vaccine used in the refugee camps and the disease that killed Nadir.
Meanwhile, Nye is out on the Afghan-Pakistan border investigating the site of Michael's death, and Russell drops a bombshell.
Read More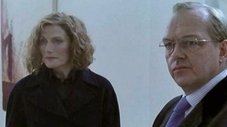 Stephen and Yasim join forces with Russell after he saves them from an assassination attempt. They continue to unravel the mystery of why refugees like Nadir are dying from an unknown disease and why so many microbiologists are dying under mysterious circumstances. Conscious of the fact that they have been noticed they try to throw off those that have been watching them.
Read More