Episodes
12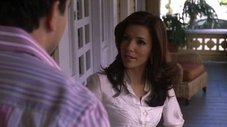 Susan invites Dr. Ron to meet Karl after he finds out about their arranged marriage. Lynette is surprised that a woman at work is still breastfeeding her child of five. Gabrielle becomes very picky when choosing a birth mother, and a beautiful baby. Bree has to deal with a fresh accusation from Andrew, that of repressed memories.
Read More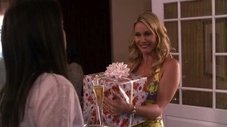 Carlos and Gaby learn the truth about their baby. An ex-stripper gives birth to her child, and Gabrielle holds her for the first time. Also, Paul Young comes to face his demons head on with Wisteria Lane. Lastly, Lynette is forced to give a court deposition about Bree's drinking and alcoholism.
Read More
Gabrielle and Carlos are shocked when the father of their baby shows up to take the baby back. Cops and a lawyer arrive to a house on Wisteria Lane. Lynette tries to help Ed heat up his sex life. Meanwhile, Karl decides to break up with Edie, as Edie has no idea that Susan is the "other woman." Edie causes a fight to break out in a bar, after she trips a waitress. Lastly, Bree is taken a step forward to help Peter when she finds out how bad his other addiction is.
Read More