Episodes
3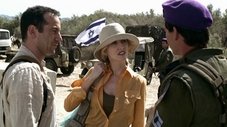 Donna Moss, Percy Fitzwallace, Andrea Wyatt and a couple of congressmen are in the Middle East on a fact finding mission when their cars are blown up. President Bartlet considers possible military targets to bomb in retaliation. In flashbacks, we see Donna becoming attracted to British photojournalist Colin Ayres.
Read More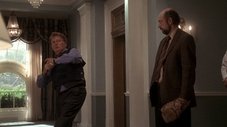 Jed weighs his options for responding to the bombing as Israeli and Palestinian forces face off against each other; Josh has an interesting reaction when Colin arrives at the hospital to visit Donna; Kate and Leo clash over the advice she's giving Jed; Josh assumes a diplomatic role when the Palestinians approach him to initiate settlement discussions; Toby and Charlie prepare a reluctant Jed for throwing out the first ball at Camden Yards; Donna's life is threatened when she develops a pulmonary embolism; Jed reflects on the days prior to his first inauguration.
Read More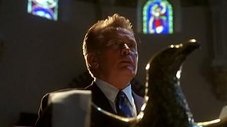 As they remain at Donna's bedside while she recuperates from surgery to remove a pulmonary embolism, Colin questions Josh about his personal relationship with Donna. When Bartlet and Leo clash over the appropriate response to the Gaza attack, Kate makes the case for a summit meeting, and provides Bartlet with the hook he needs to get the Israelis and Palestinians to sit down together at Camp David.
Read More