Episodes
6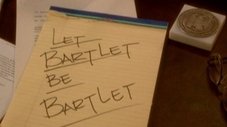 Mandy's old memo about Bartlet administration weaknesses surfaces; Josh tries to get administration nominees appointed to the Federal Elections Committee; Sam works to get a better policy on gays in the military.
Read More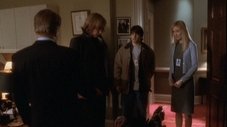 Toby encourages the President to appoint Leo's controversial sister to a national education post, against Leo's objections; Bartlet must decide what the do with 83 Chinese citizens who stowed away on a freighter ship and seek asylum on the grounds of religious persecution; CJ has to decide which one of two turkeys the President should "pardon" but then tries to save the other from the chopping block; Charlie is tasked with buying the President a new carving knife which is not as easy as it sounds.
Read More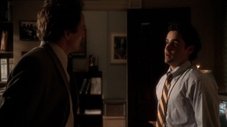 Will Bailey receives an offer to become Vice President Russell's top aide. Amy Parker does some skillful lobbying for domestic violence prevention which gets the wrath of Bartlett. A conservative democratic senator switches parties.
Read More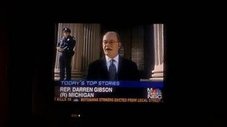 The peace mission suffers its first American casualty, whose father is sharply critical of the administration; Santos breaks ranks with the party by signing onto Republican legislation for a patient bill of rights when his own bill dies in committee; Margaret searches for a new office for Charlie; Leo struggles to recover his health, his strength, and his appetite with the help of his nurse, who looks after both his body and his soul with wisdom and determination; Donna, out of her wheelchair and onto crutches, is besieged by the media for interviews; C.J. has harsh words for Toby when he lets his personal feelings take him off-message in the briefing room; Leo contemplates a post-recovery job offer in the private sector before his nurse reminds him why he left there in the first place; Will calls Josh out about the staff's disrespect for Russell's candidacy; as Annabeth finds a way to turn around a bad news cycle, Toby admonishes C.J. about micro-managing the press office.
Read More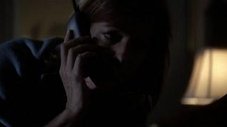 Valentine's Day starts badly when the Iranian air force shoots down a British airliner, killing 100 passengers. The U.K. Prime Minister threatens to retaliate by bombing nuclear reactor sites, which could doom future support for political reformers in Iran. But C.J. has made an agreement with Abbey to allow the President to get more rest, and she is reluctant to awaken him at 5 A.M. to deal with the crisis. Meanwhile, Toby and a visiting law professor answer questions from a foreign delegation that is trying to write a new constitution for the former Soviet Republic of Belarus, and harried staffers pass the buck of Leo's traditional meeting with the new Miss World.
Read More
There are only two weeks left before Election Day and both candidates must make difficult choices at a time when they are both extremely tired. Vinick meets a famous athlete who greets him with a welcome that sings possible campaign trouble. Santos doesn't have such trouble with the athlete. Both candidates are campaigning in California with the hopes of stealing the election from the other guy in the hopes of thereby winning the election. Santos' briefcase falls into the hands of the Vinick campaign.
Read More