Overview
Media
Fandom
Share
Kujira
as Fumi Yoshioka (voice)
Episodes
4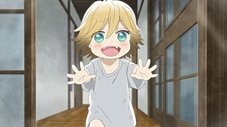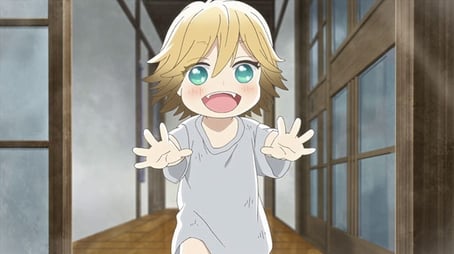 After his father's death, Souta Tawara, a web designer who left his hometown in Kagawa prefecture to live in Tokyo, returns to the countryside where he grew up. His father ran a popular udon restaurant, but with no one to take over, the restaurant has closed down. Inside, Souta finds a child fast asleep in an iron pot—a shoeless, dirty, and absolutely starving child. But when Souta tries to take the lost tyke to the police, the rug rat grows an ears and a tail before his very eyes. This is no ordinary child—it's a tanuki in a human form!
Read More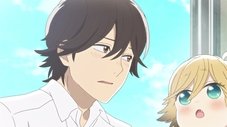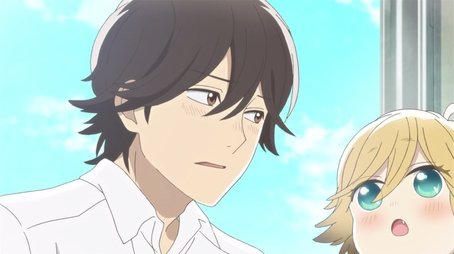 Souta is freaked out by his encounter with a shape-shifting tanuki, but how could anyone leave such a lonely-seeming little thing to fend for itself? He offers the hungry crybaby some shoyumame to eat, and a bath to boot. After that, Souta decides to take the kid into town via the Kotoden train line for some much-needed clothes shopping. There he runs into his first love, Manabe-san, now the mother of two young children, and coincidentally enough, she has her own little ones in tow, too. Caught off guard, Souta introduces the tiny tanuki by the first name that pops into his head: "Poco."
Read More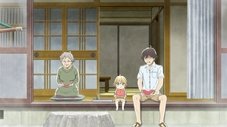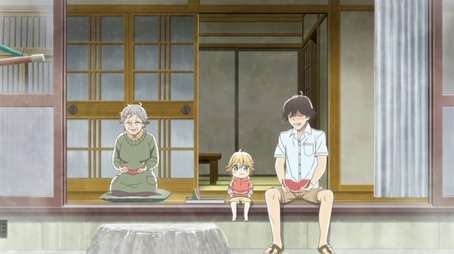 Souta's made his decision: he's quitting his job and moving back to Kagawa, where he'll work freelance while taking care of Poco. What with all the cooking and trying to keep his little charge out of too much mischief, though, he quickly remembers that parenting a small child is easier said than done. Thankfully, he has a "senpai" to turn to in Manabe-san. Can Souta handle a trip to a Gaogao-chan show in Ritsurin Garden with both Poco and Manabe-san's daughter in tow?
Read More