Overview
Media
Fandom
Share
Episodes
6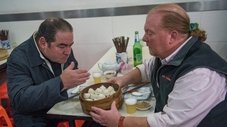 Emeril and chef Mario Batali travel to Shanghai on a delicious quest to find their favorite version of the iconic Shanghai soup dumpling. Both are intrigued by the engineering feat that is packaging meat and hot soup inside a thin blanket of pasta. Their journey culminates in an impromptu dumpling cook-off where they put their learnings to the test and are judged by local dumpling masters.
Read More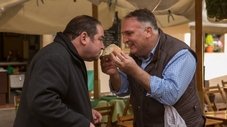 Emeril meets up with chef José Andrés in his homeland of Spain to explore the past, present and future of modernist cuisine. While in Barcelona, they receive unprecedented access to Ferran Adrià's El Bulli Lab where the revered chef explains how he is dissecting and categorizing the history of food. They also get a sneak peek into Albert Adrià's highly anticipated modernist restaurant, Enigma.
Read More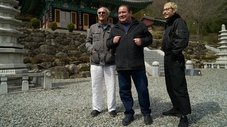 Emeril travels to South Korea where he meets up with chef Danny Bowien and his own manager and mentor, Shep Gordon, who is credited with launching the celebrity chef movement. The three embark on a pilgrimage to a chef with no restaurant and no customers who cooks only vegan cuisine. Her name is Jeong Kwan and she is a Zen Buddhist nun who happens to be one of the best chefs in the world.
Read More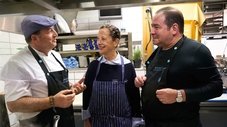 When chef Nancy Silverton names Italian master Franco Pepe's pizza the best in the world, Emeril can't wait to try it. Nancy personally takes Emeril around the Campania region of Italy to sample the local ingredients that make Franco Pepe's pizza so perfect. When Emeril gets his first taste of the finished pie straight from the oven, it's love at first bite.
Read More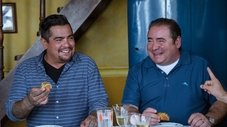 Emeril invites Aarón Sánchez to go with him to visit the previously forbidden country and taste the local Cuban cuisine. Their historic trip has them feasting at a dinner fit for royalty, enjoying a traditional Ajiaco stew made with the freshest vegetables from an urban garden and enjoying one of the finest roasted pigs Emeril has ever tasted.
Read More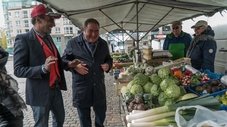 Emeril visits chef Marcus Samuelsson in his homeland of Sweden to get a firsthand look at the recent food movement known as New Nordic. Emeril experiences cooking without electricity with Michelin star chef, Niklas Ekstedt, fishes for langoustines in a hail storm and gets a taste of Marcus' globally inspired take on New Nordic at his restaurant, Norda.
Read More