Overview
Media
Fandom
Share
Christian J. Stewart
as Cafe Patron / Lawyer / Accident Witness
Episodes
3
Mick makes some unpopular business decisions when he plans to sell the nightclub that he and Trace had built together. When planning her cousin's wedding goes awry, Jess turns to an unexpected source for help. Bree fights to regain control in the production of her play.
Read More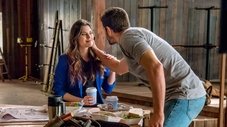 Trace hits the road to record an album with his ex-girlfriend but has trouble channeling creative inspiration while he is away from Abby. A well-intentioned Jess creates trouble for Bree when she advertises that a famous author will attend a book reading at Bree's new bookstore.
Read More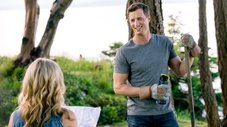 Nell discovers a treasure map that Bree made as a teen, leading Bree and Kevin to hunt for a family time capsule in the backyard. While Trace is in Nashville fighting his producer Mark Hall to keep Leigh on an upcoming album at the risk of his own career, Abby meets a handsome widower in the PTA.
Read More