Episodes
7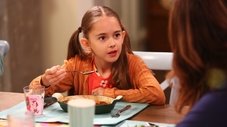 Katie struggles with Taylor and Anna-Kat's defiance, as Anna-Kat decides she's now a vegetarian (under the influence of Tara Summers) and Taylor dies her hair blonde without Katie's permission. Greg and Katie help Oliver come to terms with embarrassment after Oliver has a humiliating moment in ballet class.
Read More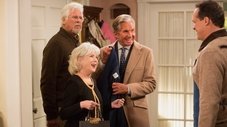 Greg makes big plans to impress his parents when they visit for Thanksgiving; but his vision is shattered when his neighbor Spencer and Katie's mom, Kathryn, arrive unannounced and nothing goes as intended.
Read More
After failing to get donations on her own terms, Katie gives in to the dark side and teams up with Oliver to bribe rich Westport families to donate big-ticket items for the spring gala. Greg decides to take Taylor and Anna-Kat to a Revolutionary War reenactment which Taylor finds lame until she starts a revolution of her own.
Read More
After feeling like their whole world and all of their conversations revolve around kids, Greg and Katie are ecstatic to meet new friends Zach and Courtney, a couple without children. Meanwhile, Anna-Kat coerces Taylor and Oliver into helping her with a storytelling project, which turns out to be a little more grisly than anticipated.
Read More
The Otto children are beginning to experience struggles in their love lives after jumping into the dating world: Oliver is forced to choose between his girlfriend and his friend Cooper who come from two different worlds; Greg must play the "bad cop parent" to halt the PDA between Taylor and Trip; and Anna-Kat tries to make her relationship with Franklin official, without his consent.
Read More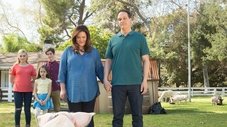 Katie and Greg struggle to help the kids accept loss as a family friend suddenly passes away and as their pet pig, Hans Gruber, must be returned to his natural habitat.
Read More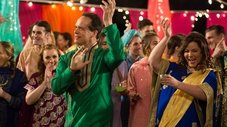 When things start to fall apart at the last minute, Katie figures out a new way to make the spring gala a success. Meanwhile, Greg attempts to be a "fun dad" and winds up adopting a dog while Katie is occupied with the gala.
Read More