Overview
Media
Fandom
Share
Episodes
7
Katie's efforts to get more time for herself backfire when she is forced to mend fences with the Westport moms by volunteering to run the school's spring gala. Meanwhile, Oliver proves to Katie that his passion for ballet is genuine, inspiring her to confront his belittling teacher and stick up for him. Taylor and Greg disagree over whether or not she needs to go to college while he teaches her how to drive.
Read More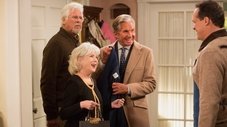 Greg makes big plans to impress his parents when they visit for Thanksgiving; but his vision is shattered when his neighbor Spencer and Katie's mom, Kathryn, arrive unannounced and nothing goes as intended.
Read More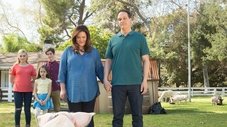 Katie and Greg struggle to help the kids accept loss as a family friend suddenly passes away and as their pet pig, Hans Gruber, must be returned to his natural habitat.
Read More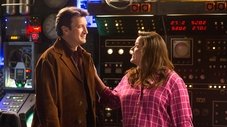 In order to impress the other moms at school, Katie, Taylor and Oliver travel to New York to track down Nathan Fillion at a "Firefly" convention, so Katie can convince him to attend the school's spring gala.
Read More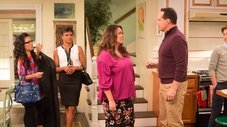 With her new job taking up more of her time, Katie and Greg try to split up parenting duties. Katie over-involves herself in Taylor's social life by trying to keep some distance between Taylor and her boyfriend, Trip, to make sure Taylor is her own person aside from him. Meanwhile, Greg tries to convince Oliver to be honest after overhearing Oliver lie to his friends about his less-than-luxurious summer vacation.
Read More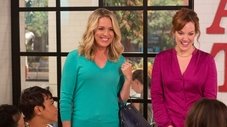 After the previous "fattest housewife" in Westport gets plastic surgery to lose weight, Chloe Brown Mueller rubs it in Katie's face that Katie has now assumed that title. In order to get revenge on Chloe, Katie goes through great lengths to dig up bad photos of Chloe from high school.
Read More