Episodes
6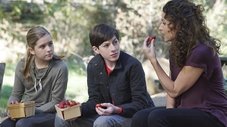 The family goes on an annual impromptu family road trip, but Ray has something in store, which angers Maya when she finds out what it is. But Maya's relentlessness proves to be helpful when she takes control of an emergency situation involving Ray's appendix. Meanwhile, Jimmy attempts to continue his tradition of spending no money on vacation while Dylan becomes anxious after visiting a fortune teller. Back at home, Kenneth has trouble fitting in at school while JJ is away.
Read More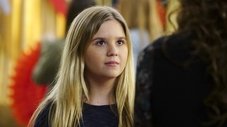 Dylan asks Maya not to have their annual birthday party for her, but Maya holds an amazing surprise party anyway and soon learns the real reason why Dylan didn't want to have a party. Elsewhere, Ray is put in charge to watch JJ but panics when his brother has a day of independence at the mall to buy Dylan a birthday present while Jimmy and Kenneth struggle to find something they have in common.
Read More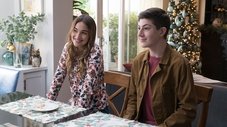 After leveraging JJ in an attempt to land a family dog, Dylan takes a vow of silence to better understand what it is to be her brother. Ray brokers a meeting between his girlfriend's mother, Melanie, and Maya, only to realize they have a history. Jimmy drives Kenneth crazy by gaming a supermarket giveaway to score free Christmas turkeys.
Read More
J.J. struggles with not being treated like an adult on his 18th birthday; he learns a valuable lesson from Kenneth; an exchange student moves in with Taylor; Dylan is recruited to be on the school's wrestling team.
Read More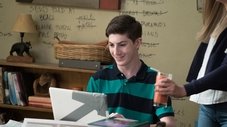 The DiMeos realize they have great intentions but lack follow-through when it comes to … everything. Vowing to change, Ray and Dylan take on government bureaucracy; Kenneth helps JJ prepare for college; and Maya tries to reconnect with Jimmy.
Read More
Outraged that JJ's girlfriend, Izzy, declines his invitation to prom, Dylan and Ray swing for the fences with a bold plan to make her jealous. Jimmy, Kenneth and Melanie coach Maya through accepting criticism for the good of her company, and one of the DiMeos takes a big step into a new life.
Read More