Episodes
7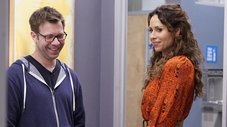 Maya struggles as Kenneth takes over as JJ's full-time aide. Loving his new freedom, JJ avoids attending a physical therapy appointment, and Maya automatically blames Kenneth, using any excuse to confirm her misgivings and moves to fire him. Meanwhile, Jimmy struggles to teach Dylan the family way to not be so neighborly.
Read More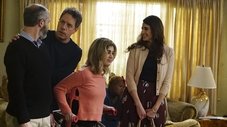 When the Dimeos throw their annual Oscar party with other special-needs families, Maya feels threatened by new mom Becca, who seems a little too perfect. Meanwhile, Jimmy encourages the fathers at the party to let loose while Ray tries to impress a girl by pretending to be someone he is not.
Read More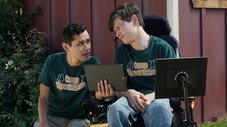 While JJ was at summer camp, Maya decided it's time the family no longer use JJ's disability as an excuse to let their lives fall through the cracks. Maya, Jimmy and Dylan make dramatic changes, but a smug Ray decides he will spend the summer watching his family likely failing at their attempts. When JJ comes home, Kenneth finds a love note in JJ's luggage from Alexa, a girl he met at camp, who wants to give JJ his first kiss. The family chucks their self-improvement projects and hits the road to find Alexa.
Read More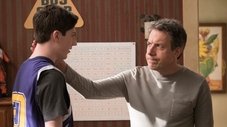 JJ travels to a film festival where he's been nominated for an award but is upset when he learns the real reason he's being honored. Jimmy stays home and struggles to protect Dylan from the truth about an impending eviction. And Ray takes an unlikely and painful route to basketball stardom in hopes of winning back Taylor.
Read More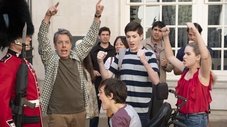 The DiMeos cross the pond so Maya can ask her estranged father, the challenging Martin, for a loan to save their house. Meanwhile, Jimmy puts on his "fun dad" hat to ensure JJ has a great trip, Ray digs deep to summon Californian vibes to endear himself to British girls, and Kenneth reveals a love for all things royal.
Read More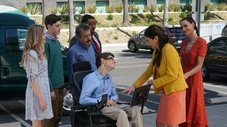 Maya braces for JJ's high school graduation and departure for college, but tough news from NYU changes everything. Dylan teaches Jimmy a "Dad lesson" as he gets ready for a big job interview. Kenneth pressures JJ to prepare for a grand finale to their time together, and Ray uses his class trip to Catalina to examine his bad luck in love.
Read More