Episodes
5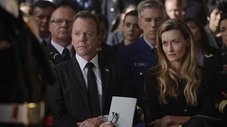 President Kirkman and his staff work to keep a high-level security breach of the White House a secret just as he's about to give his first television interview. The FBI continues to investigate the Capitol bombing but Agent Hannah Wells starts to develop her own theories about who was really behind the attack.
Read More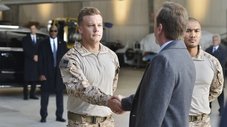 Realizing his attempts at diplomacy with Algeria have failed, President Kirkman makes the difficult decision of sending Navy SEALs on a mission that will define his presidency. Agent Hannah Wells discovers more secrets than answers.
Read More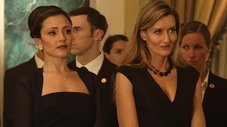 When shots ring out at The White House during a Governors Summit, President Kirkman's plans at electing a new Congress are thrown into turmoil. Agent Hannah Wells continues investigating the Capitol bombing and makes one of her most shocking discoveries yet.
Read More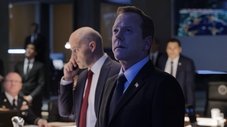 When an American track-and-field coach heads to Russia, President Kirkman is thrust into a hostage exchange involving the CIA and the Russian government. Agent Hannah Wells and Deputy Director Atwood's investigation into the Capitol bombing uncovers information that puts Atwood and his family's life at risk.
Read More
On the eve of the country voting to elect a new House of Representatives, an unexpected development forces Kirkman to consider cancelling the elections entirely. News about Majid Nassar's death leaks out, and Kirkman has to handle the fallout.
Read More