Overview
Media
Fandom
Share
Episodes
6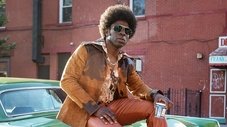 The appearance of an unexpected partner surprises Vincent. Rudy buys into a rival's plan to reconfigure the Deuce. Candy considers entering the filmmaking business. Abby languishes in her new job. Darlene works overtime to compensate Larry.
Read More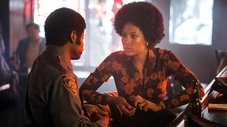 An end-of-the-year crackdown by police in and around The Deuce sparks Vincent and Bobby. Candy tries to persuade Harvey, her adult-film director, that she can do more than act. Rudy witnesses a pivotal lower-court ruling on obscenity, and enlists Frankie and Big Mike to protect his interests in the peeps. Alston tries to convince Sandra that he's not just a "source."
Read More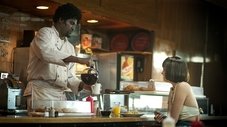 With police pushing their business off the streets, C.C., Larry, Rodney and other pimps worry about becoming obsolete. Candy eyes a different job on Harvey's set as Lori struggles with the demands of porn acting. At her wit's end, Ashley hangs out with Frankie and, later, washes up on Abby's door. Bobby is smitten with an employee.
Read More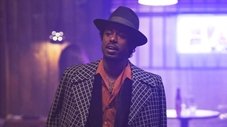 Lori envisions a sunny future in LA after attending the AFAA Erotica Awards with Harvey and Candy, who's looking to connect with west-coast producers willing to turn her fairy tale into reality. Paul and Kenneth approach Vincent about a loan for a new nightclub, free from mob ties. Goldman visits Alston's precinct to share the mayor's vision for cleaning up the Deuce.
Read More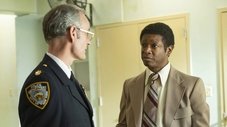 Ashley and Abby resolve to track down the identity of a 16-year-old sex worker killed in a recent fire. Vincent is shaken after witnessing the brutal side of Rudy's operation. Candy recruits some new faces to help her out with the production. Frankie finds his dry-cleaning business a less-than-perfect fit. Lori looks to forge a deal with Kiki.
Read More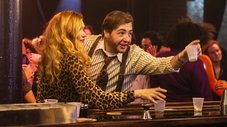 Frankie takes his amateur porn business to the next level and ends up in a confrontation with Rudy, who pushes Vincent to up his profits. Candy brainstorms a new film based on the experiences of her fellow sex workers and finds that her new beau Hank is not shaken by her past. Abby and Loretta take care of Shay when she shows up to the Hi-Hat in bad shape.
Read More