Episodes
3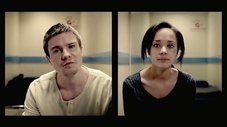 A woman lies dead in a flat, her sister barricaded in the bathroom. What happened?
Read More
When Rafe Carey's body is washed up by the River Tweed, it looks like he's drowned in a tragic accident on a day of extreme weather.
But when detective Corinne Evans investigates, she finds the cause of Rafe's death isn't drowning at all and Leo is the prime suspect. While he claims that he and Rafe were the only ones by the river on that stormy day, but a witness says he heard three voices.
Read More
Arla Beckman is missing. A wealthy American who founded Liferaft, a philanthropic charity organisation for helping kids in trouble, she's known to be having an extramarital affair with divorced English aristocrat Dominic Cotterall.
Read More
Ten years ago, an off-duty policeman was killed in cold blood in a swimming-pool car park. That much is not in dispute. What has never been ascertained is precisely which one of the three armed robbers serving life for PC Prescott's murder actually pulled the trigger.
Read More