Episodes
5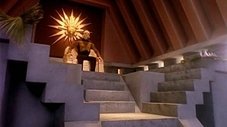 Stardate: 47615.2 - The Enterprise is slowly transformed into an ancient alien temple when Data discovers an alien archive full of information about an ancient culture. Shortly after opening the archive, Data becomes possessed with several different personalities.
Read More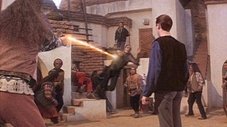 Stardate: 47751.2 - Under the terms of the new Federation/Cardassian alliance, Picard is ordered to evacuate a colony of native Americans, but protests from Wesley hamper the process. Wesley's destiny is finally revealed to him when the Traveler returns.
Read More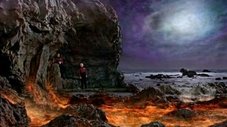 Stardate: 47988.0 - Shortly after Picard is diagnosed with a long-term, potentially debilitating brain disorder, he starts experiencing bizarre shifts into three main time periods: 25 years into the future, a few days before the Enterprise-D is sent on its mission to Farpoint station, and the present. Picard realizes that Q is behind these shifts through time. Q finally reveals himself that humanity is still on trial, and that Picard must stop an event in the future that will halt the formation of life on Earth four billion years ago.
Read More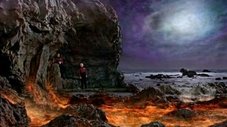 Stardate: 47988.1 - After his encounter with Q, Picard assembles the senior staff, and wonders if Q is actually giving him a chance to save humanity by showing him that the spatial anomaly also exists in the past. As they talk, the ship reaches the Neutral Zone, then Picard returns to the future, where Beverly's ship is also on the edge of the Neutral Zone. He convinces a reluctant Worf to accompany the group into Klingon territory, and then travels to the past, where he orders the crew into the Devron system. Finally, he returns to the present, where he is able to get Tomalak, the Romulan Commander on the other side of the border, to agree to entering the Neutral Zone together. Now heading for the anomaly in all three time periods, Picard learns that it exists in the present, and is larger in the past, but does not exist in the future.
Read More