Episodes
4
""There's Always Room For Jealousy"" written by Swith Bell, directed by Michel Beriault
Becca makes Max jealous, after flirting with Clint. He then makes her feel bad, when he starts to use the internet right after they have sex.
""Horse Hung Harry"" written by Edmund O'Brien, directed by Jack Hackel
Harry shows and discuss hung like a horse cock to Kevin, and Kevin comes up with the idea to wear three bathing suits in one, to cover up his manhood. Harry agrees, and Kevin tells him to pratice every stroke he knows, so it makes him comfortable, as well as if they could see the big bulge. While praticing his back stroke, the girls come, and he accidentally falls of the couch. After swimming, they decide to do a little improv, and well, Jillian tells Harry to be a drunk driver while, Dana is using her hands as Harrys' (If you seen Whose Line Is It Any Way?, then you'll know what I'm talking about.), and Jillian makes a remark how Harry can't find his keys. Harry is shocked, knowing that
Read More
""Horse Hung Harry"" written by Edmund O'Brien, directed by ??
Dana tells Jillian that Harry is huge, and Kevin overhears them. He tells Harry that Dana is willing to try it out, but it's not his package that is stopping him, it's is confidence. So they head back to Dana and Jillian where they are having some discussion on fruit and vegetables. Dana tells Harry that she knows how big he is, and Harry relieved. Harry tells Dana that he makes this raddish look like a pickle, and she gets really nervous and leaves.
""Animal Love"" written by Erin Ploss, directed by ??
Saddie, Murray's roommate puts down Brianne after seeing her, telling that Murray is a good guy, and that she should atleast give it a try, since he did the whole furvert thing for her. Murray is surprised to see Brianne wearing latex underwear after showing up at his apartment. She then gives him a pair of latex underwear saying it's only fair. They had back to her apartment, where she puts on the squirel tail and ears.
Read More
""Horse Hung Harry"" written by Edmund O'Brien, directed by Jack Hackel
Hanging out in what is presumably Harry's basement, Kevin decides to help Harry and Dana, explaining to them to rehearse a scene featuring them being tool men. They then rehearse the scene saying that Harry has a big jack hammer, and Dana explains that she wants to use it even though she is afraid. This works, and Jillian doesn't know what the fuck they are talking or rehearsing about. Kevin pulls Jillian upstairs, and Harry shows his horse hung penis to Dana, where she is very surprised. She tells him that it is probably not possible to have it fit in her vagina, and he starts to tell her about the whole thing about being so big, and wants to probably break up with him. She stops him and decides they could do it within their outer layer, which either means, they will not be able to put inside, or they just eat/blow/finger/suck/jerk (or which ever term you want to use) each other. They then up exausted next to
Read More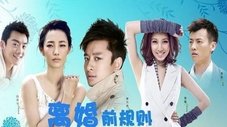 ""There's Always Room For Jealousy"" written by Swith Bell, directed by George Mihalka
Becca pushes on with sleeping with Kylie, but does it in way she thinks they went all the way but didn't. Becca asks Kylie to shave her pubic hair, in which she does. Max walks in seeing that he found the love letter that Kylie gave to Becca. He starts to leave, but Becca quickly asks him to join them. The three of them aren't getting any where in the shower, and Kylie leaves. The truth comes out. Kylie calls Becca a bad kisser and leaves. Max then comes out of the shower, and is upset on what Becca did, using Kylie to make him jealous. He calls her shallow (in a stupid way) and they break up.
[This segment ends]
""Possession Of The Muse"" written by Lee Vaillancourt, directed by Michel Beriault
Shane and Kelli has sex, and right after, he tells that Nomi really helped him, and she takes it as they slept with each other which they didn't. He then explains that Nomi justs inspires him, and Kelli
Read More