Overview
Media
Fandom
Share
Episodes
6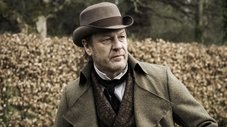 The police apprehend a gang of opium smugglers on the banks of the Thames, but as he stands at the water's edge, Inspector John Marlott makes a shocking discovery. The body of a dead child is washed up on the shore, but further examination of the corpse reveals a grotesque state of mutilation. Home Secretary Sir Robert Peel orders Marlott to lead the investigation, while details of the investigation must remain confidential.
Read More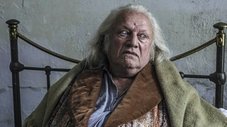 After his discovery on the banks of the Thames, Inspector Marlott visits the house of artist and printmaker William Blake, who is on his deathbed. Later, Marlott confers with Nightingale, a local policeman who has been keeping watch on The Fortune of War, a public house where body snatchers are known to gather. The pair create a plan to capture a person of interest who may be able to aid them with their investigation.
Read More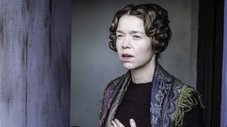 Having escaped the clutches of Billy Oates, Flora throws herself on Marlott's mercy. Believing her to be a key witness to Alice's disappearance, he brings her to his lodgings for safety.
As the investigation continues, Marlott travels to Kentish Town to interrogate Mary Shelley. The connectionbetween her monster and the child corpse cannot be a mere coincidence…
Read More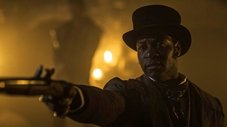 Marlott takes a terrified Pritty on their assignation to meet the men who kill for money – they find themselves in the tunnels under Smithfield market, which run from the Fortune of War pub to St Bart's Hospital.
Flora has returned to Marlott's lodgings, but now she is back Marlott intends to use her as bait for the murderous gang, much against Nightingale's wishes.
Read More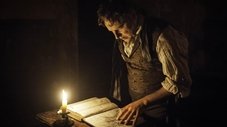 Boz publishes a newspaper article about the murders which causes a public outcry and infuriates Peel on the eve of the Anatomy Act. Mary Shelley, the author of Frankenstein, follows her own line of enquiry into the medical practice of Sir William Chester, uncovering secrets from the past. Marlott decides to go back to Greenwich where it all began - is there something he is missing?
Read More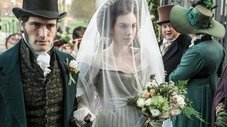 Marlott finally pieces together the movements at the hospital, but the number of suspects continue to plague his mind. Robert Peel meets with William Chester. Marlott gets authorization to use a pistol.
Read More