2016 | 13 Episodes
Season 1 of The Girlfriend Experience premiered on April 10, 2016.
Season one is the story of Christine Reade, a second year student at Chicago-Burnham Law School and a new intern at the prestigious firm of Kirkland & Allen. Working hard to establish herself at the firm, her focus quickly shifts when a classmate introduces her to the world of transactional relationships. Known as GFEs, they are women who provide The Girlfriend Experience - emotional and sexual relationships at a very high price. Juggling two very different lives, Christine quickly finds herself drawn into the GFE world, attracted to the rush of control and intimacy.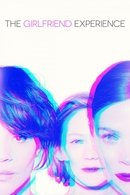 2017 | 14 Episodes
Season 2 of The Girlfriend Experience premiered on November 5, 2017.
Season two will focus on entirely new characters and take on a new format by following two parallel storylines. One story centers on the complicated relationship between Erica and Anna during the corrupt political climate of midterm elections, and the other on Bria, a former GFE provider forced to start a new life in New Mexico but lured by the ghosts of her past.