Overview
Media
Fandom
Share
Overview
Due to an unplanned pregnancy, Ha No Ra married young and dropped out of school. But after two decades as a housewife, she finally gets the chance to experience college, alongside her 20-year-old son Kim Min Soo and his girlfriend Oh Hye Mi. Further complicating things, No Ra already has a strained student-teacher relationship, as her husband Kim Woo Chul and her first love Cha Hyun Suk wind up being her professors.
Creator
Last Season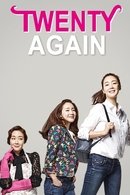 2015 | 16 Episodes
38-year-old Ha No-Ra (Choi Ji-Woo) dreamed of becoming a dancer when she was younger. She met her future husband, Kim Woo-Cheol, when she was only 19-years-old and became a mother unexpectedly. Since then, she focused on her life as a wife and mother. Ha No-Ra then decides to attend the same university as her 20-year-old son Min-Soo and faces life a second time like a twenty year old.
Content Score
Pump it up! We're close now.