Episodes
3
Barbara needs an exorcist. Nick and Kirk get a lucky break.
Read More
Jon has Hell to pay and Trevor performs miracles before your very eyes. If you want to go to Heaven then you may want to skip the season 12 premiere of On The Spot.
Read More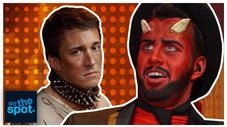 Alfredo and Cole have their hands full when Satan's brother shows up with his intern.
Read More