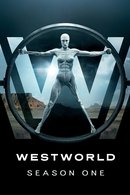 2016 | 10 Episodes
Season 1 of Westworld premiered on October 2, 2016.
Westworld - a theme park where guests indulge fantasies with robots, a destination offering the future of sin, the artificial intelligence that fuels it and the humans that sense there's something more sinister at play.
2018 | 10 Episodes
Season 2 of Westworld premiered on April 22, 2018.
The reckoning is here. After finding the center of The Maze, the hosts revolt against their human captors while searching for a new purpose: The Door.