Overview
Media
Fandom
Share
Episodes
6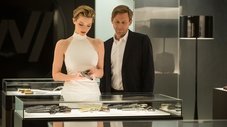 A pair of guests, first-timer William and repeat visitor Logan, arrive at Westworld with different expectations and agendas. Bernard and Quality Assurance head Theresa Cullen debate whether a recent host anomaly is contagious. Meanwhile, behavior engineer Elsie Hughes tweaks the emotions of Maeve, a madam in Sweetwater's brothel, in order to avoid a recall. Cocky programmer Lee Sizemore pitches his latest narrative to the team, but Dr. Ford has other ideas. The Man in Black conscripts a condemned man, Lawrence, to help him uncover Westworld's deepest secrets.
Read More
Elsie and her colleague Ashley Stubbs head into the hills in pursuit of a missing host. Teddy gets a new backstory, which sets him off in pursuit of a new villain, leaving Dolores alone in Sweetwater. Bernard investigates the origins of madness and hallucinations within the hosts. William finds an attraction he'd like to pursue and drags Logan along for the ride.
Read More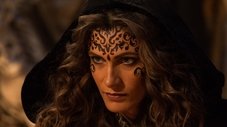 Dolores, William and Logan reach Pariah, a town built on decadence and transgression - and they are recruited for a dangerous mission. The Man in Black meets an unlikely ally in his search to unlock the maze.
Read More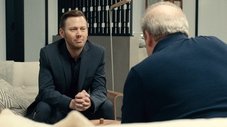 Is this now? If you're looking forward, you're looking in the wrong direction. The Man in Black offers to lead the way and Delos gets a visitor. Who is James Delos? Or, perhaps more accurately, _what_ is James Delos, the figure at the center of Delos' secret project.
Read More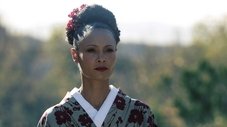 Maeve, Lee, Hector and Armistice have revelations in a new world adjacent to their own - welcome to Shogun World. Dolores makes a decision about Teddy, and Karl Strand discovers something sinister about the hosts' data.
Read More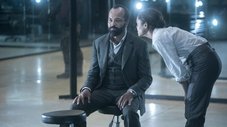 When you're lost in the dark for long enough, you begin to see - strike the match. Bernard and Ford meet again, and Bernard grapples with the true meaning of the park. The Cradle is under threat and Maeve encounters a scene from her past - but this time, attempts to change the narrative, while the Man in Black discovers just how real the stakes are in Ford's game.
Read More