Episodes
7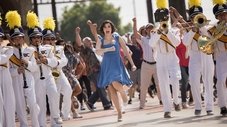 Rebecca Bunch is a successful, driven, and possibly crazy young woman who impulsively gives up everything – her partnership at a prestigious law firm and her upscale apartment in Manhattan – in a desperate attempt to find love and happiness in that exotic hotbed of romance and adventure: suburban West Covina, Calif. (it's only two hours from the beach! Four in traffic).
Read More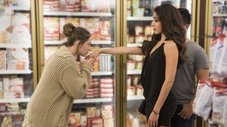 When Rebecca learns that Josh has a gorgeous yoga instructor girlfriend named Valencia, she is determined to learn everything about her. Rebecca attempts (unsuccessfully) to learn yoga, tries (unsuccessfully) to get into the local nightclub Josh and Valencia go to, and finds herself becoming a little too obsessed with Valencia.
Read More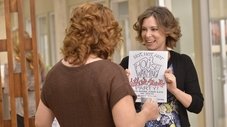 In an attempt to get closer to Josh, Rebecca throws a housewarming party despite her lack of social connections in West Covina and a childhood fear of hosting parties. When Paula finally convinces her, the party turns out to be nothing like they anticipated.
Read More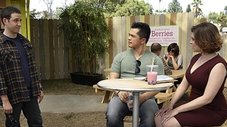 After Rebecca and Greg's disastrous date, Greg accuses her of being a terrible person in front of Josh. Rebecca takes drastic measures to prove she is a good person, which includes helping Darryl with his messy divorce. Meanwhile, Paula takes over the office as the boss for the day.
Read More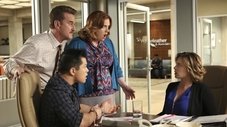 After the texting debacle, Rebecca attempts to recover by pursuing a case she thinks will bring her closer to Josh. Darryl tries to reconcile his feelings for White Josh, while Greg is obsessed with trying to uncover Rebecca's real motives for taking on the case.
Read More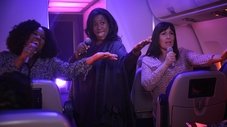 Rebecca gets stuck on a plane with her therapist, who takes her on a surprising journey. Meanwhile, in West Covina, Josh, Paula, Darryl and even a reluctant Greg come together to find Rebecca.
Read More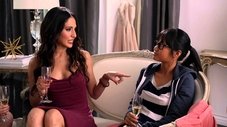 Rebecca is determined to get her life on track so when Josh's sister asks her to be a bridesmaid, Rebecca decides to use her role to make things right with Valencia. Paula cannot accept Rebecca's new mindset while Greg, when helping someone else with their love dilemma, makes a realization of his own.
Read More