Overview
Media
Fandom
Share
If you thought it was over, you're dead wrong.
Overview
What starts as a YouTube video going viral, soon leads to problems for the teenagers of Lakewood and serves as the catalyst for a murder that opens up a window to the town's troubled past. Everyone has secrets. Everyone tells lies. Everyone is fair game.
Creator

Creator

Creator
Last Season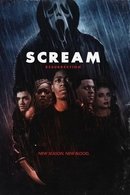 2019 | 6 Episodes
Star running back Deion Elliot's past comes back to haunt him and threatens the lives of nearly everyone, including his stepbrother Jamal, his mother Sherry, dropout/dealer/promoter Shane, activist Kym and aspiring musician Amir.
Content Score
Yes! Looking good!