Episodes
7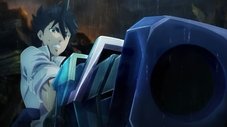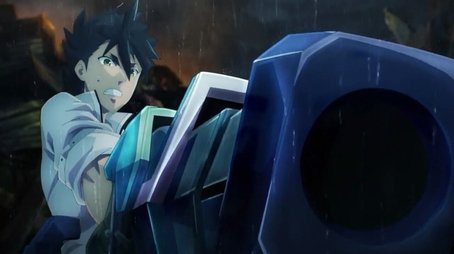 Wielding his God Arc, Lenka rashly leaps into action to save Eric who is injured. God Eaters Lindow, Sakuya, and Soma of the First Unit arrive to help, but Aragami Vajra is powerful and Lindow and the unit have their hands full. Ultimately, Lenka is injured and falls unconscious, only to awaken in a holding cell. He is being detained for disobeying orders and is told by Tsubaki, "I should never have let you go." Meanwhile, there is a girl God Eater who has left the Russian Branch, headed toward the Far East Branch.
Read More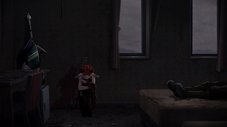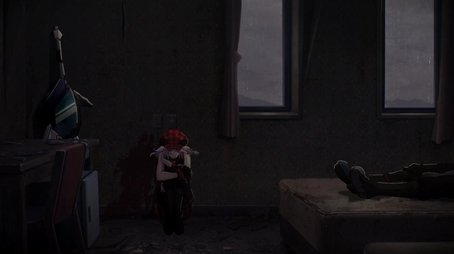 Lenka, Alisa, Kota and Sakuya are out on a mission to hunt two large-type Aragami known as Vajra when they encounter an unusual black Vajra that devours even its own species. This Vajra is ridiculously powerful and the 1st Unit ends up scattered. Lenka takes Alisa who has lost consciousness and escapes into an abandoned building. His God Arc is fractured and Lenka's confidence takes a serious blow. Alisa, who also loses her God Arc in the fray, is overcome with terror as childhood memories of her parents being killed by the black Vajra come flooding back. But it's not over for the battered and wounded duo as a pack of Ogretails threateningly advance toward them in the abandoned building where they sought refuge.
Read More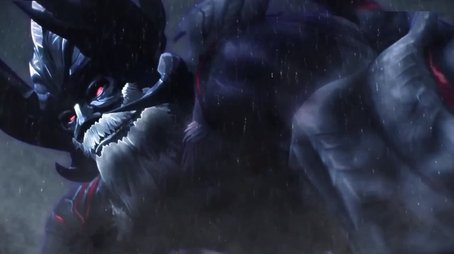 Lenka is frustrated to learn that the Aegis Project has a long, long way to go. In order to complete the project, massive amounts of the natural resource known as Oracle must be harvested from the Aragami. As Lenka stands dumbfounded, Soma kicks him out of the way and tells him, "What we can do is hunt Aragami. That's all." The veteran God Eaters, Lindow and Soma, are away when the next assignment comes in, so Sakuya, who has been left in charge, decides to hunt lesser Aragami. But knowing that the bigger the core, the faster the Aegis Project can be completed, Lenka suggests that the mission target large-type Aragami. When Kota and Alisa both agree with Lenka, Sakuya decides to take three rookies on a hunt for the large-type Aragami…Vajra.
Read More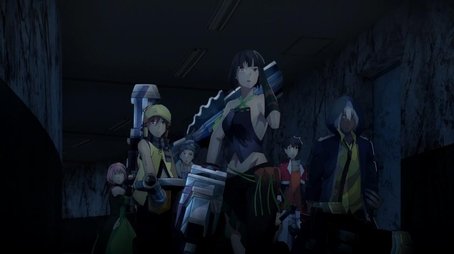 Lenka and Alisa make it back to the Fenrir Far East Branch. But Alisa suffers from post-traumatic stress and Lenka's God Arc is badly damaged, so they are put on temporary leave. Flashbacks of her battle with the variant Vajra, the brutal Dyaus Pita, continue to haunt Alisa, and her inability to conquer her fears frustrate her. When Lindow questions why powerful Aragami are heading toward the Far East region, Tsubaki shows him data which shocks him. Meanwhile, Dr. Sakaki looks into how Lenka's God Arc could possibly be broken. And despite the lack of both New-Types, the Branch Director is about to begin a new battle strategy.
Read More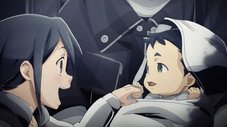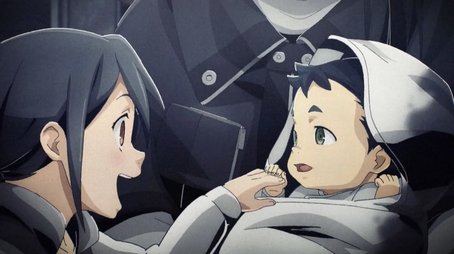 Fifteen years ago, the Utsugi family finds an abandoned baby and decide to take him in. They name the infant Lenka, and he is raised lovingly by his adoptive mother, father and older sister Iroha. They live in Agir, a refugee commune. One day, Lindow Amamiya, a God Eater, appears and encourages everyone to take the patch test. Anyone testing positive is considered to have attributes of a God Eater, and will be allowed into Fenrir, including any blood-related kin. Lenka's father despises this discriminatory method of selection. However...
Read More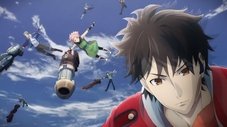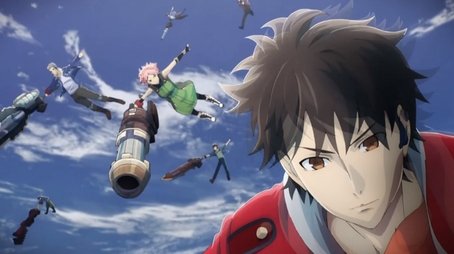 There is a high possibility that the irregularity in the guiding devices may have been due to internal hacking. Surrounded by Vajra, Lindow continues his lone battle. Lenka acquires a new God Arc and gets Lindow out of harm's way in the knick of time. Reasoning that someone must have set another guiding device that suddenly distracted the Aragami, Lindow sets out to find and destroy it. But Deus Pita appears before him. It is an uphill battle for Lenka and Lindow, but the 1st Unit arrives to help.
Read More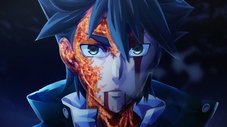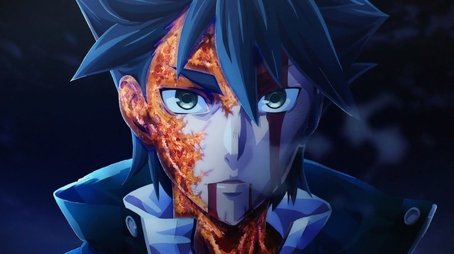 Leaving Lindow to deal with Deus Pita, Lenka and the others rush to Asyl to rescue the people there. But Pita catches up to them, with Lindow's bracelet hanging from its mouth... The 1st Unit is in shock, but they have no time to waste. Suddenly, Pita threatens the safety of Asyl. Lenka beseeches the members of the 1st Unit to remember Lindow's wish and his orders, and inspires the team with his words, "Believe in your friends! Destroy it!"
Read More