Episodes
7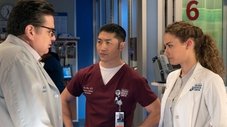 Will is troubled with a moral decision when his former teacher, Dr. Bella Rowan, is faced with a life-threating disease. Dr. Rhodes and Dr. Bardovi get involved in a sensitive situation when Rhodes disagrees with the father of a young patient regarding a risky procedure. Dr. Charles and Sarah handle an unusual case with a pilot that causes Sarah to have memories of Jason Wheeler's suicide. Maggie takes an aggressive approach to training a new nurse.
Read More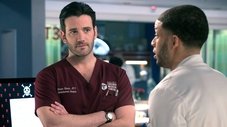 A hacker demanding a ransom payment shuts down the hospital computer system, forcing the doctors to diagnose patients without the aid of technology. A stressed Goodwin struggles to keep the hospital afloat when an unexpected visit from her ex-husband Bert and his new girlfriend make matters worse. Making use of his former navy experience, Dr. Choi and Noah have to locate a bullet inside a patient with a gunshot wound. Meanwhile, Sarah feels Dr. Charles may be trying to push her out and Robin's unusual behavior worries Dr. Rhodes.
Read More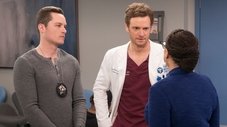 Things get personal for Dr. Halstead when his unsupportive father is admitted to the hospital against his wishes. When treating Will's father, Dr. Rhodes reflects on his relationship with his dad. Dr. Charles gets involved when his daughter Robin's strange behavior continues to intensify and Dr. Choi struggles to help a teenage boy who is desperate to control his sexual urges. Dr. Manning feels the impact of being a working mother when a young boy is brought in for neglect. Meanwhile, Sarah teaches a group of high school students about the responsibilities of having a child by using fake baby dolls.
Read More
Dr. Rhodes fights to save a mother who's desperate to help her daughter beat cancer. Dr. Charles asks Sarah to conduct his daughter Robin's psych evaluation. When Will and Dr. Manning spend more time together at work, Nina goes to extreme measures to get Will's attention. Meanwhile, Dr. Choi puts pressure on Noah when a residency spot becomes available.
Read More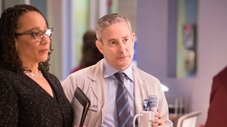 Dr. Rhodes challenges Dr. Charles and other hospital staff over the proper treatment for Robin. Dr. Manning seeks help from Det. Halstead when a sensitive case involving a young girl turns into a crime. Dr. Choi and April work together on a conflicting case. Meanwhile, Goodwin helps a friend in distress and, after eagerly awaiting, the doctors are surprised to learn who the new med resident is.
Read More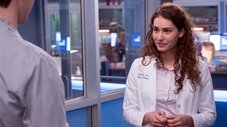 A new hotshot doctor arrives at Chicago Med causing competition for Dr. Rhodes, Dr. Halstead and Dr. Manning work together to diagnose a Syrian refugee without a medical record. When Robin is admitted back into the hospital for more complications, Dr. Reese takes a different approach to her treatment. Distracted from work because of Robin's worsening case, Dr. Charles is challenged by Goodwin and Noah hosts a graduation party that brings everyone together.
Read More
The doctors of Chicago Med take their opinions to the extreme as they try to bring justice to the perpetrator in the shooting of Dr. Charles. Dr. Halstead and Dr. Manning work on a heart-wrenching case that forces them to examine their own matters of the heart. Though Robin's brain tumor was removed and she is discharged from the rehabilitation center, Dr. Rhodes remains on edge that her problems are not quite resolved. Meanwhile, Rhodes gets blindsided by his colleague Dr. Bekkar, Maggie sticks up for a patient and Dr. Choi and April try to navigate their new working relationship.
Read More