Episodes
7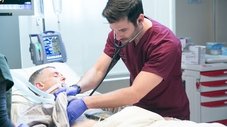 A member of Firehouse 51 clings to life and takes a sudden turn for the worse as medical staffers race to give treatment. Meanwhile, Dr. Natalie Manning prepares for her pregnancy and members of Chicago P.D. probe the case of a woman pulled from a fire.
The crossover starts on Chicago Fire S04E10 The Beating Heart (I). It continues on Chicago P.D. S03E10 Now I'm God (III).
Read More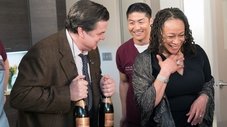 Dark family secrets emerge when Dr. Rhodes' father is honored for making a large donation to the hospital. Meanwhile, the Department of Homeland Security arrives when two injured airplane stowaways are brought to the hospital and Dr. Sarah Reese must deliver heartbreaking news to a boy.
Read More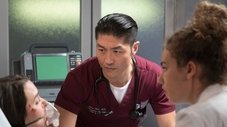 Dr. Rhodes convinces Dr. Latham to join him for a medical trip out of town. Dr. Manning treats an 8 year-old cancer patient who wants to give up on his battle. Elsewhere, an unhealthy woman with heart problems is brought in and doesn't want to listen to doctors. Meanwhile, Dr. Choi, Dr. Charles and Dr. Reese work on a complicated case involving a woman with a personality disorder.
Read More